As Arsenal continue their fight back after a shaky start, record signing, Alexandre Lacazette has revealed the secret behind his trademark 'trumpets' goal celebration.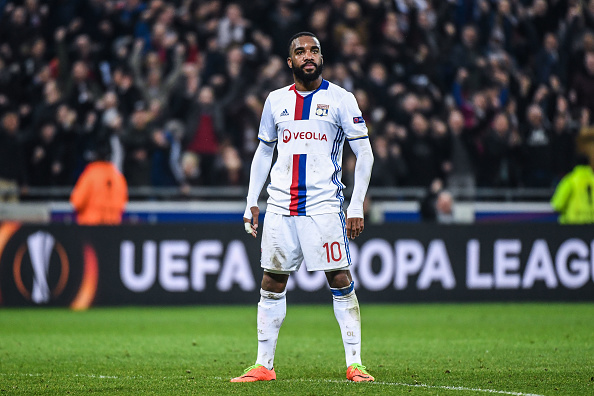 The £50m man who joined the Gunners from Lyon in the summer has been a revelation so far with 4 goals from 6 starts including two against West Brom on Monday night. All his goals have been at the Emirates and after each one he runs to his new adoring faithful and appears to blow a trumpet. It's caused a stir amongst the Arsenal diehards and left many wondering why he does and where it comes from.
The French international has revealed that the celebration originates from a bet he once had with a friend. Speaking to Arsenal Player, the new darling of the Emirates said, "It was based on a bet with a friend of mine who loves music that involves trumpets." Whilst his friend was probably expecting Lacazette to back down, and was probably already looking for the latest betfred sign up offers to help make the game a little more interesting, Lacazette came through and celebrated with style.
He added, "It was a joke between the two of us. That's how it all started, it was all a bet. I have just kept doing it and I really love it."
Meanwhile in other news, Gunners legend, Nigel Winterburn believes Lacazette is "the new Ian Wright". Wright was the Arsenal all-time leading goalscorer before Thierry Henry overtook him in 2008.
Wright scored over 200 goals for the club. There are definitely similarities between Wright and Lacazette. They're both quite short, razor-sharp, quick, can shoot with both feet and both have that air of unpredictability.
"You'd never know what he (Ian Wright) was going to do and Lacazette looks similar," said Winterburn, speaking to Sky Sports News.
If Lacazette carries on in the same vein as how he has started, then Arsenal fans are in for an absolutely treat. The striker came up with his first goal for Arsenal in his first game for the club.