English Premier League side Arsenal FC are set to make a bid for Atletico Madrid player Yannick Carrasco should Henrikh Mkhitaryan join Manchester United this summer, according to reports.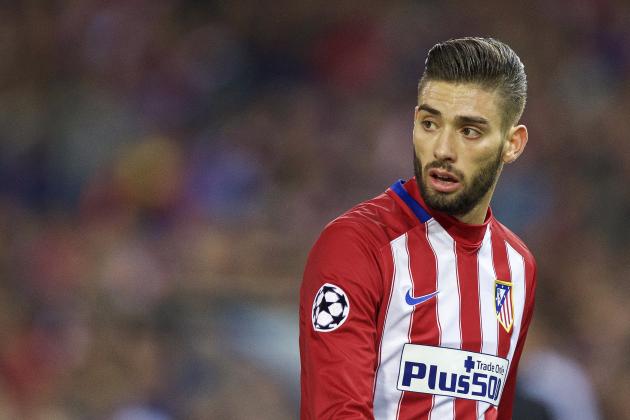 Arsenal missed out on the Premier League yet again last season despite a long trophy drought and Coach Arsene Wenger's continued stay was questioned like never before. Despite buying Swiss play maker Granit Xhaka, he wants Dortmund star Henrikh Mkhitaryan to join them in the summer.
Henrikh Mkhitaryan is having issues with leaving his club and has even hinted at a likely transfer to Manchester United if the club finally agrees. Wenger, who has lost out in the purchase of several players in recent times, has prepared to lure Carrasco from Atletico after the player's impressive performance in the UEFA Champions League and at the ongoing Euro 2016 tournament in France.
According to Italian journalist Emanuele Giulianelli, Arsenal are prepared to meet the release clause of the player as they hope to reach greater heights in the Premier League and Europe, despite the increased competition. There are reports that Mkhitaryan is still the top choice but it is increasingly tough as the Red Devils made an improved £28m bid for the player who has told his club he wants out.

Manchester United coach Jose Mourinho is also pretty confident of landing the player. Giulianelli told Sport Review that Arsenal will move for Carrasco immediately his club agrees to Mourinho's offer. Mkhitaryan has just a year left and has refused to extend his deal, so the club might likely bow to pressure just before the end of the transfer window. Carrasco is valued at €20-25m and Atletico are reported to be available to offers.
Arsenal have also rebuffed moves from Spanish giant Barcelona to sign full-back Hector Bellerin. Bellerin started his professional career at La Masia youth academy of Barcelona but moved to Arsenal youth team in 2011. He has enjoyed a rapid rise since joining the first team and Barcelona want the 21-year old star back. Arsenal say they have no chance at all.