Gunners winger passed on his condolences to some loyal Arsenal supporters following the death of their child, whom they had named after the Arsenal star, Theo.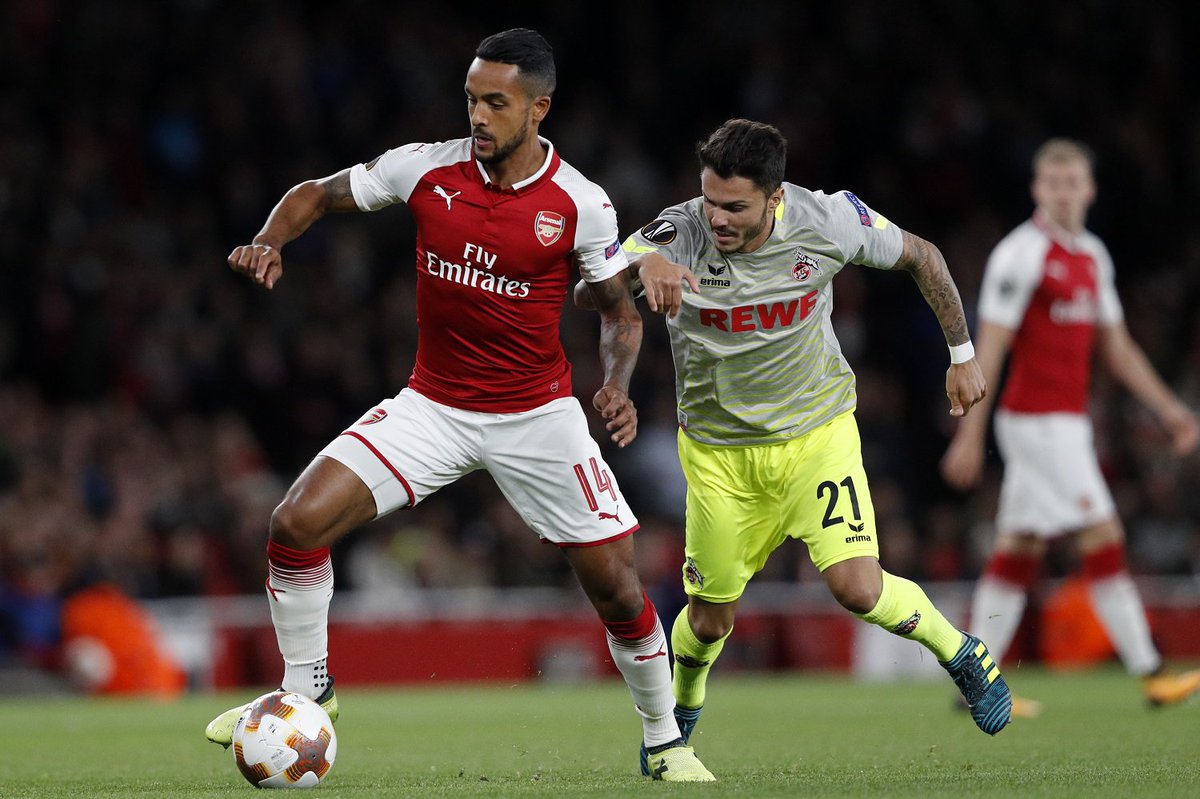 Walcott and the club were widely praised online and in the media when it emerged that Walcott had sent a heartfelt letter to some grieving parents following the death of their son, who was named Theo in recognition of the Arsenal star.
Walcott wrote to Edward Herdman and his partner Emma, who live in Texas, to offer his sympathies after their young son Theo recently passed away. The letter begins: "Dear Emma and Edward, it was with great sadness that we learned recently of the passing of your baby son Theo. On behalf of us all at Arsenal Football Club, we extend to you our very sincere condolences. As a father of two young children myself, I cannot begin to imagine how you both must be feeling at this time.
In the letter, he also expressed the honour he felt to learn that he had an influence in the naming of their son, Theo which is very touching for him. He extended his message to the loved ones of the young boy and everyone that is close to him. He wishes that the feelings they have for Theo will stay with them all forever, and that they will be proud to have known the wonderful child.
The Arsenal player, himself a father of two, was touched to learn the parents had named their son after him, and was quick to offer condolences both from himself and the club as a whole.
Edward Herdman, the father of the young boy was quick to reply the Arsenal star, taking to twitter to appreciate Walcott for the love shown to them and also for the 'incredible letter'. Mr Herdman posted an image of Walcott's letter to Twitter, thanking the Arsenal player for his gesture, with the post retweeted 1,500 times and liked by 3,500 people at the time of writing.
He described both Walcott and the Gunners as 'class' with those responding to the tweet in full agreement.
Walcott has been on the firnges of the Arsenal side so far this season, with few expecting him to be in the first eleven for the latest arsenal fixtures because of the continuing good form of Ozil, Giroud and Lacazette up-front. Their most recent outing, a 5-0 romp against Premier League newcomers Huddersfield, cemented their places in the first team (Giroud got two goals, Ozil got one and created two, Lacazette scored and was menacing all night, and Alexis Sanchez is currently undroppable).
Arsenal struggled for form at the start of the Premier League season, but have finally started to show some of the swagger and movement that took them to the title all those years ago. Whilst they are face from the Invincibles, they have at least a 50/50 chance of climbing back into the top four, and CHampions League qualification.