Santi Cazorla has claimed that he wants a return to first-team action before the end of the campaign. The Spaniard has been unavailable for the gunners since 2016, as he has been suffering from an Achilles problem. This has forced him to undergo several surgeries. The forgotten man at Arsenal is aware that it will be an incredibly difficult time at Arsenal considering that manager Arsene Wenger is stepping down at the end of the campaign. The Frenchman has been in charge of the club for more than two decades and he was responsible for bringingCazorla to the club.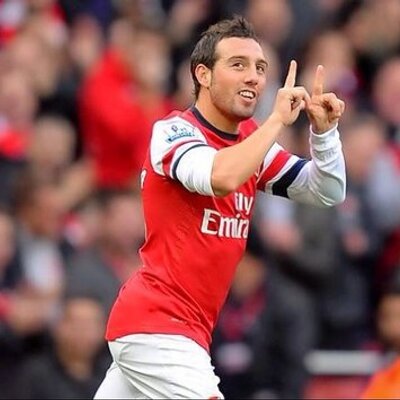 After having spent a huge amount of time on the sidelines, it would be difficult forCazorla to make a comeback without a pre-season. However, he says that he has done enough prep work in the last few weeks to think that his return before the end of the campaign could be possible.
One of the advantages of returning to first-team action towards the end of the campaign is that the matches can be less competitive. It is highly unlikely thatCazorla will be part of Arsenal setup in the upcoming Europa League game against Atletico Madrid.
The Spaniard is desperate to come back into the first-team and approved to Arsenal that he is capable of playing regularly. It is important considering that his current contract runs out in the summer. "I've still got some way to go, because after being sidelined for 18 months, everything has to be done in its own time. But the sensations I have keep getting better and I'm feeling optimistic about the future. The objective is to play some part with the team before the season ends, but we have to take things carefully.After being out for so long it will take a while to get back into form, it's a real struggle," said the Spaniard.