Italian club sid, Napoli are considering a permanent move for out of favour Arsenal goalkeeper, David Ospina, who has been on loan at the club since the start of the 2018/19 season.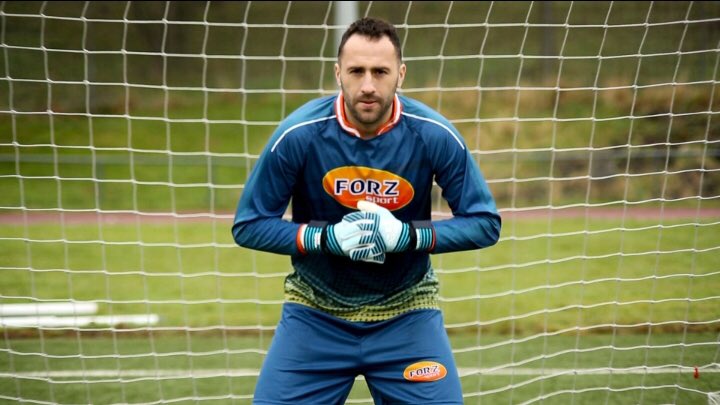 According to reports
,
the Italian giants are looking into a possibility of snapping up the goalkeeper on a permanent deal in the upcoming January transfer window.
Ospina has been performing admirably in Napoli's new-look side under Carlo Ancelotti, and looked increasingly likely to sign on the dotted line and complete a permanent move at the end of the season for a reported transfer fee of £3.5 million.
However, as time progresses, it looks increasingly likely that Napoli will sign up the goalkeeper in January for even a cheaper fee if they can. Ospina has already forced himself into the team's first choice goalkeeper position, having played in over 15 matches across the Serie A and Champions League, and conceded just eight goals. Perhaps because of the new found defensive solidity, Napoli are now among top 10 teams to win the Champions League, as seen on the popular UK betting sites, with odds 27/1 and 40/1.
His current club, Arsenal, sent him out on loan after snapping up Bernd Leno from Bayer Leverkusen, and keeping former Chelsea keeper, Petr Cech as his backup. Leno has been in fine form for Arsenal of late, which should mean that Emery will be more willing to part ways with Ospina earlier than expected, especially if it gives him a few more million to spend in January.
Ospina has come a long way since starting his career in his native Colombia with Atletico Nacional – he made his debut in 2005 but after helping the team win two domestic titles, Ospina mhad his big break into European football, signing for French side Nice before impressing enough to win a move on to Arsenal on a four year deal.
Sadly he was never given his chance bt the Gunners, with first Cech and then Leno occupying the Number 1 spot, and leaving him out in the cold.  With international aspirations (he has represented Colombia in international matches since 2007), he decided to move on for first-team football, and the chance to prove himself elsewhere.