Arsene Wenger has acted quickly and made his first few signings in the January transfer window and the standout buy so far being Egyptian midfielder Mohamed Elneny who has arrived from Basel.
With a number of injuries in midfield Wenger will be hoping that Elneny will quickly adapt to the English Premier League and bring his box to box play to the fore. The Egyptian can also act as a holding midfielder so Arsenal fans will be hoping that he turns into the Patrick Vieira-type player that Arsenal's midfield has been crying out for since the Frenchman left the club over 10 years ago.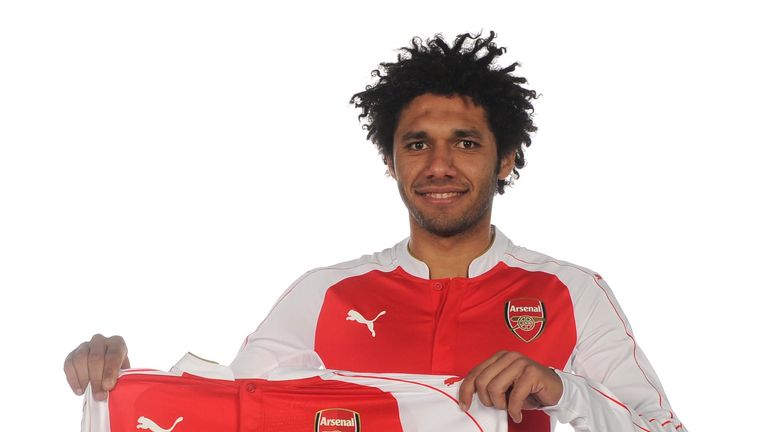 But can Arsenal fans expect an untypically busy transfer window? Or will Wenger be content with the squad he has at his disposal now as he battles with the other contenders in the hope of bringing the Premier League trophy to north London?
Arsenal's defence looks pretty solid so Wenger will be concentrating further up the pitch. Back up keeper David Ospina may well want to get some playing time away on loan but the Colombian is seen by many as the main man in the long term after Cech hangs up his gloves.
MIDFIELD GENERALS
The Gunners are overflowing with midfield options but a number of the more creative players have picked up injuries over the course of the season. Add to that a few older players that will be moving on in the summer and Wenger may move early to bolster the midfield if the right deal comes up. Sporting Lisbon's William Carvalho has been on Arsenal's radar for a long time now and he has let his affection for the club be known as well. Sporting look like they may well win the Portuguese league though, so the midfielder may want to stay, before moving in the summer.
Another midfielder that looks likely to leave his current club is Southampton's Victor Wanyama. The powerful Kenyan is wanted by Spurs – led by his former manager at St Mary's, Mauricio Pochettino. But Arsenal like the look of him as well and would love nothing more to swoop in to take him away from their arch rivals. But this is another deal that looks more likely to be thrashed out at the end of season when Wanyama may well find the prospect of Champions League football a deal breaker.
GOING FORWARD
It's up front where Arsenal most need to strengthen and even with the possibly imminent return of Danny Welbeck, Arsene Wenger will know another striker could really help with the title push. Olivier Giroud has upped his game in the past few weeks but could really do with some help. Edinson Cavani has been linked with the club and his unhappiness at PSG at the moment could see the Uruguayan trading France for England in the window.
A bid for African player of the year Pierre-Emerick Aubameyang has reportedly been turned down and it is unlikely that he would want to leave Dortmund this January – if at all. Atletico Madrid's Jackson Martinez has also been linked with the club though his poor form may scupper any move. The Spanish side's recent transfer ban shouldn't have much effect on any move however, as their squad is more than capable of coping.
As with most January transfer windows, it is more likely that there will not be a deluge of new arrivals with Wenger more interested in picking up a bargain if possible and then concentrating on a summer spending spree. But, with the league title seemingly closer than it has been for a while, the Frenchman may be tempted to dip his toes into the transfer market a little more to help bring glory to north London once again.