Arsenal football club have long been one of the game's more progressive clubs, with Arsene Wenger rightly hailed as one of the key catalysts involved in modernising the English Premier League in line with the rest of Europe.  When he first came in, Tony Adams et al were having daily beer binges straight after training, before eating a kebab, smoking a few cigars, and grabbing a few hours sleep ahead of the next dya's training, when the whole cycle repeated itself.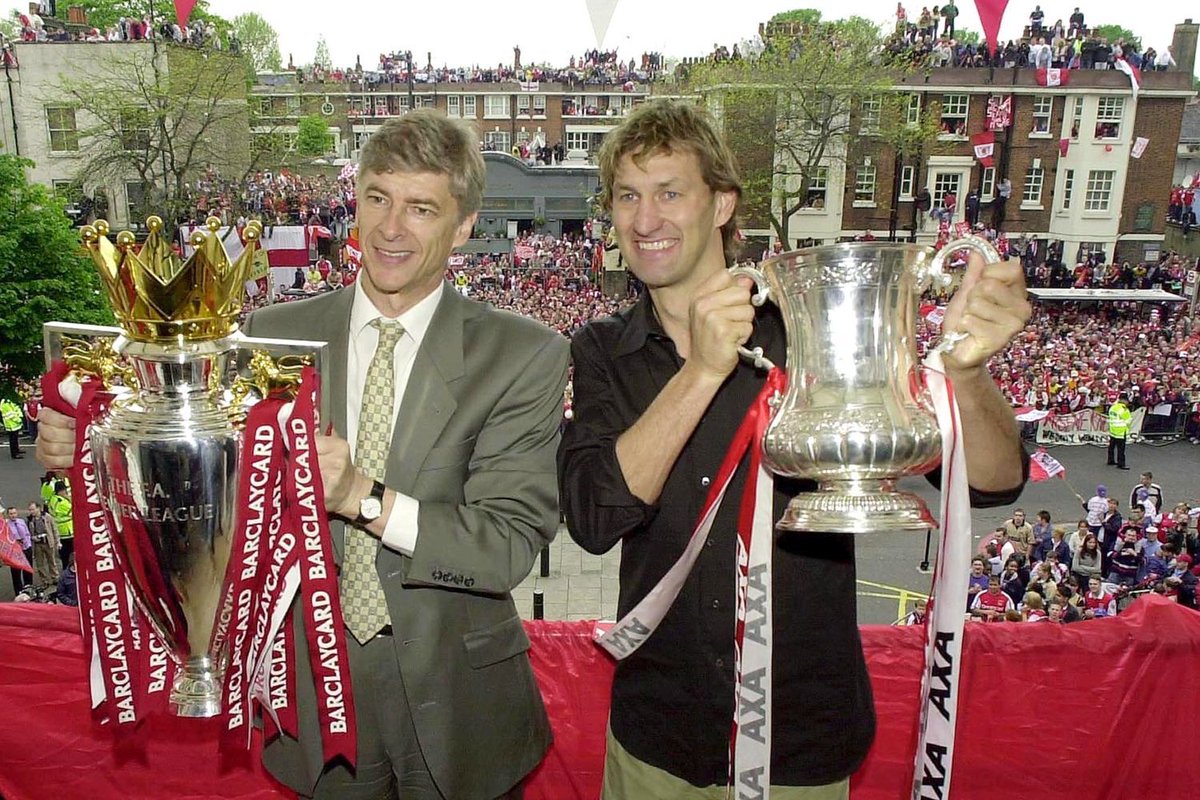 Fast forward just a few years and he had turned the team into a bunch of professional athletes – actually caring what went into their bodies, and turning to chicken and pasta, and abstaining from alcohol to maximise results on the pitch!
Of course, fast forward another 10 years, and Arsene Wenger has finally decided that he has taken the Gunners as far as he can – with his resignation on Tuesday coming as a shock only to those who haven't seen the performances at the Emirates this season, or indeed watched any of the Arsenal Fan TV videos afterwards, with countless supporters lining up to have their say about the [insert adjective] performance by the millionaires out on the pitch who are supposed to represent us.
Arsenal are once more looking for someone to lead us into the future, with the favourites suggested to be young progressive German managers like Tuchel, or the former Barcelona man Luis Enrique, who at least manages to get his teams to play with a little personality.  What we need is a little more leadership!
The football shenanigans have been in stark contrast to our off-the-field dealings, where Arsenal continue to lead the way – from moving to our new stadium which is infinitely bigger and nicer, as well as being better connected than Highbury, to making a killing on selling the old football ground.
We were also amongst the first with Stadium Sponsorship, and with partners across the globe keen to make use of our badge to seel their e.g. mobile / TV / Credit Card offerings.  As a London fan, I'm not complaining that our latest signings are being paid for by our Malaysian or Chinese fanbase just by letting them use our badge!
Our latest hook-up is with CoinBase, who are kind of a traditional bookmaker with a twist – with the main USP being that they allow punters to use cryptocurrency for gambling on Premier League matches.  With governments still not sure how to deal with crypto currencies like bitcoin and Litecoin, a link up between the most forward-thinking football club and  bookmaker using crypto has raised a few eyebrows.
Whilst riding the bitcoin bubble is a bit of a punt at the best of times, at least you can be sure that Arsenal's performances can be a bit more predictable (though sometimes even less entertaining than watching a dot move up and down in value on a computer screen!)
I'm betting all my coins on Arsenal bringing in Patrick Vieira as our next boss!