Posted on May 20, 2016 in Arsenal News
Arsene Wenger says that he feels sorry for not having given 100% satisfaction to every supporter of Arsenal.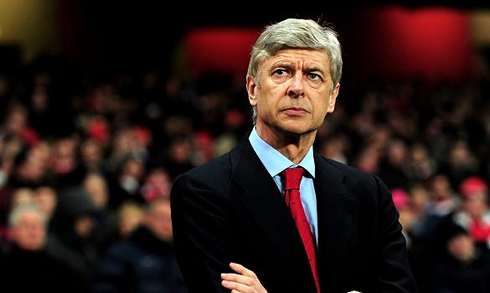 The fans staged a protest against the regime of Wenger, which has failed to yield a league title in the last decade. Even though there have been two FA Cup trophies during this period, it is not seen as a recognition of the club's stature. Arsenal are primarily judged upon their ability to win major honours like the Premier League and challenge in the Champions League. However, both these aspects have not happened since 2003-04 and this has led to fans calling for his departure.
The protests inside the stadium were held at the 12th minute as a symbolic gesture that the club has now gone 12 seasons without winning the league title. Even as there was dissent amongst some supporters, there was praise for Wenger in various quarters of the stadium. Prior to the match, the Frenchman claimed that he committed to Arsenal during a difficult financial times even when there were offers from several other clubs. His commitment to stay was revealed as the reason behind banks offering the club almost £ 400 million in loan to construct the Emirates stadium, which has been a major source of revenue for the club in the last five years. (more…)